If you have information concerning these unknown suspects: 1(800)-AA-CRIME
WE HAVE 7 PLACES TO BECOME A CRIME STOPPER! Wanted Suspects Unsolved Crimes Crime of the Week Cold Case Homicides Animal Abuse Still on the Run Missing Persons
If your tip led to an arrest - You may have a REWARD. Call 1-800-AA-CRIME between 12 & 1 PM (PST) any Tuesday to check for any pending Rewards.
Like us on Facebook!
Please note a criminal charge is an accusation. The defendant or suspect is assumed innocent unless and until proven guilty.
Tenga en cuenta que un cargo penal es una acusación. Se supone que el acusado o sospechoso es inocente a menos que y hasta que se demuestre su culpabilidad.
Sponsor

HOMICIDE RAMSGATE WAY CS 22-046
August 17, 2022
GIVE US YOUR PHOTOS/VIDEOS - YOU WILL REMAIN ANONYMOUS
On Friday, August 5, 2022, at approximately 11:21 p.m., the Sacramento County Sheriff's Office Communications Center received a call regarding a shooting that just occurred in the 3000 block of Ramsgate Way in the City of Rancho Cordova. The caller advised that her boyfriend had been shot and was lying on the ground.
Rancho Cordova Police Officers responded and located an adult male suffering from at least one gunshot wound. Officers administered life-saving measures while awaiting Sacramento Metro Fire personnel. Fire arrived and transported the victim to a local area hospital where he was pronounced deceased a short time later.
---
ARMED ROBBERY SSO 22-222369 CS 22-052
August 16, 2022
On July 29 2022, the victim met suspects in the parking lot of 7-Eleven at 7171 Stockton Boulevard, Sacramento. The victim invited the suspects to sit in victim's vehicle to listen to music. Suspect 1 grabbed the victim's wallet, and during their struggle, Suspect 2 produced a silver-colored handgun and pointed it at the victim. The suspects also took a second victim's purse.
Suspect #1 is described as a Black male adult, 18-25 years old, 5' 10", 175 pounds, wearing a black hooded sweatshirt, gray shorts, and black tennis shoes.
Suspect #2 is described as a Black male adult, 18-25 years old, 5' 10", 175 pounds, wearing a black hooded sweatshirt with a gray hood, gray sweatpants, and gray/white tennis shoes.
They fled in a gray Mazda 3 hatchback with sunroof and rear-tinted windows. It is possibly a 2007-2009 model year.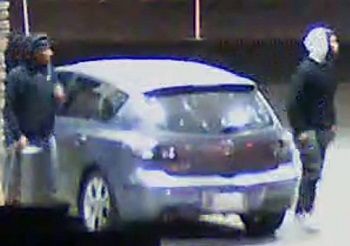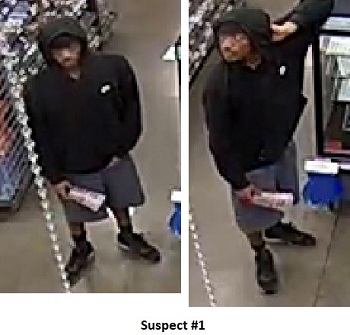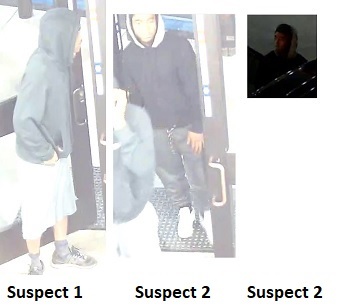 ---
BURGLARY Sac Park Rangers CS 22-051
August 15, 2022
On Thursday, June 30, 2022, a vehicle burglary occurred at the Sunrise River Access on the American River. Several items were taken from the victim's vehicle, including a firearm (snub nose revolver) and a debit card. The debit card was used at several locations, including a Home Depot. The suspects were captured on surveillance video. The suspects are believed to have possibly been driving a black BMW sedan. Rangers are attempting to identify the suspects.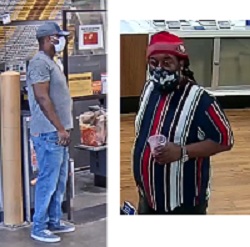 ---
HOMEMADE EXPLOSIVE DEVICES CS 22-048
August 11, 2022
The Sacramento Police Department is investigating a series of explosions that have occurred in the South Sacramento area over the past several months. These explosions have caused damage to various properties. The explosions appear to be the result of homemade explosive devices and not fireworks. Investigators are seeking information from anyone who might have information about any explosions that may have not been reported, and information regarding any suspects who may be constructing explosive devices.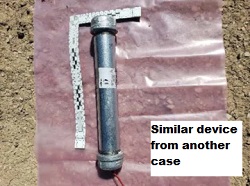 ---
ROBBERY EDCSO 22-4717 CS 22-049
August 10, 2022
On June 29, 2022, at 11:00 am, two unknown male suspects worked in concert, with one distracting an elderly female shopping in the Placerville TJ Maxx, while the second suspect stole the victim's wallet from her purse that had been placed in a shopping cart.
Suspect then used the stolen credit cards at Wal-Mart and Target in Placerville, both in proximity, to buy gift cards. The suspects' actions appeared to be well rehearsed and practiced.
Suspect #1: male, possibly Filipino, short with short dark hair and chin hair.
Suspect #2: male, possibly Asian, stalky build, wearing eyeglasses.
Suspects left in what appears to be a silver sedan.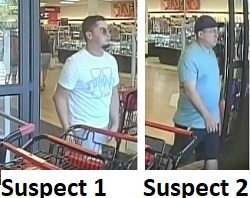 ---
BURGLARY SPD NCU-N 22-224012 CS 22-050
August 09, 2022
On August 11, 2022, 8 Go-Karts were stolen from a trailer located in the 3200 block of Marysville Blvd. There are distinct numbers on the floorboard of the Go-Karts (#6 in the picture). The missing Go-Karts are numbers 1-5, 8, 10, 11. Several others were dismantled and are no longer usable.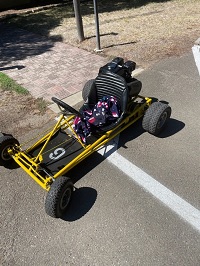 ---
FATAL HIT AND RUN CHP East CS 22-047
August 08, 2022
A driver hit and killed 56-year-old Cynthia Wright, who was crossing Greenback Lane, near Walnut Avenue, on Saturday, Aug 6, 2022. just after 10 PM in Orangevale.
Look for a dark maroon/brown, 2007-08 Honda Element SC with probable front-end damage.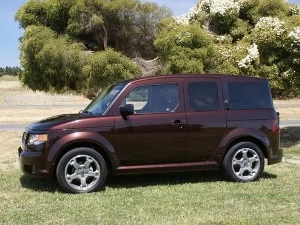 ---
HOMICIDE GATEWAY OAKS DR. SPD CS 22-045
August 03, 2022
A woman was shot and killed early Wednesday morning at the Speedway gas station in Sacramento. Officers responded around 12:30 AM to reports of a shooting in the 2600 block of Gateway Oaks Drive, near West El Camino Avenue and Interstate 5 in the South Natomas neighborhood.
A woman was located with at least one gunshot wound. She was pronounced dead at the scene.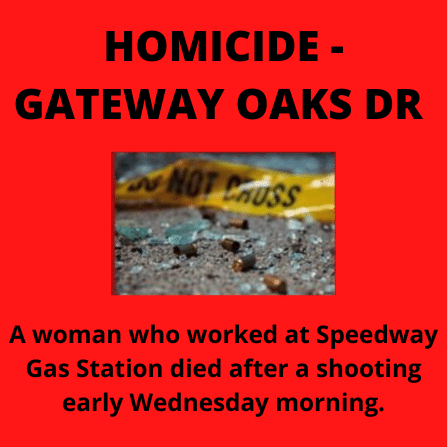 ---
STOLEN WAVE RUNNERS CS 22-044
August 02, 2022
These two wave runners on a black Karavan double trailer were stolen between 7/21 and 7/22 between 8:45 PM and 8:00 AM from Tahoe Vista. They were in a parking lot across the street from Tonopalo. Also broken into when they were stolen was as gray Ford F150. The broke the rear window and stole life vests as well as the keys to the wave runners.
The wave runners were a 2020 bright green and white Sea Doo GTI and a 2021 blue, bright green and black Sea Doo Spark.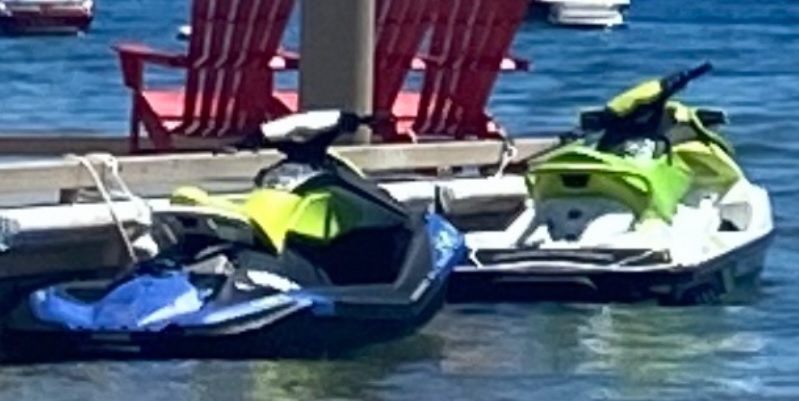 ---
ARSON SFD CS 22-043
July 30, 2022
Do you know this suspect?
On Saturday, August 23, 2022, a fire was set inside the Target at Fulton Avenue and Alta Arden Expressway. While employees were working to put out the fire, this suspect and a second person stole two shopping carts full of merchandise.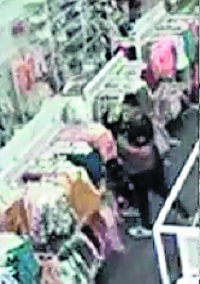 ---
| | | |
| --- | --- | --- |
| Page 1 of 10 | 97 Records | Prev | Next |