If you have information concerning these unknown suspects: 1(800)-AA-CRIME
WE HAVE 7 PLACES TO BECOME A CRIME STOPPER! Wanted Suspects Unsolved Crimes Crime of the Week Cold Case Homicides Animal Abuse Still on the Run Missing Persons
If your tip leads to an arrest - You may earn a cash REWARD up to $1,000. Call 1-800-AA-CRIME between 12 & 1 PM (PST) any Tuesday to check for any pending Rewards.
Like us on Facebook!
Please note a criminal charge is an accusation. The defendant or suspect is assumed innocent unless and until proven guilty.
Tenga en cuenta que un cargo penal es una acusación. Se supone que el acusado o sospechoso es inocente a menos que y hasta que se demuestre su culpabilidad.
Sponsor

ARMED ROBBERY OF MAIL CARRIER CS 23-017
March 30, 2023
On March 27, 2023, at approximately 1:15 PM, a postal carrier was robbed of his keys and phone on Oberon Ave, North Highlands, CA 95660. The suspect was armed and fled east on foot. A witness saw the suspect jump into the passenger side of a white four-door Toyota Corolla.
The carrier described the suspect as a white male adult, approximately 5' 06" tall, wearing a black hoodie, black pants, with white and black Jordan XII shoes. The carrier had noticed the suspect walking on foot on Harrison St. approximately 15 to 30 minutes prior to the robbery.
The suspect vehicle was seen in the area prior to the robbery, and may have remained in the area shortly afterwards. A witness described the driver of the vehicle as a white male adult.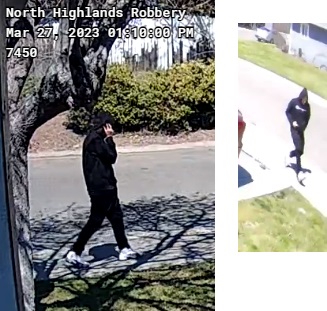 ---
FATAL HIT AND RUN SPD 23-74398 CS 23-016
March 23, 2023
On March 19, 2023, 5:56 AM, a pedestrian was struck and killed by a vehicle near the intersection of Franklin Boulevard and 26th Avenue in Sacramento.
From parts located on the scene, the vehicle is tentatively identified as a dark-colored 1992 to 1996 Toyota Camry. Damage could include a missing Toyota emblem on the front of the vehicle, a broken front right headlight, and damage to the front bumper and hood.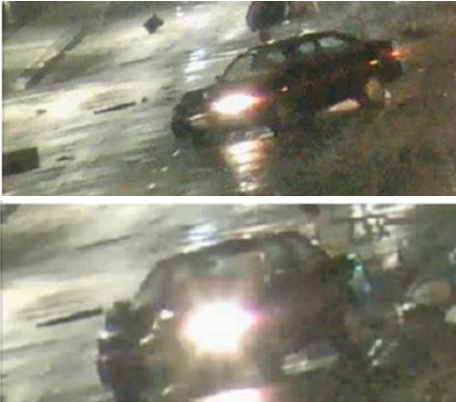 ---
GARAGE BREAK-IN EL DORADO CO SC 23-015
March 22, 2023
Recently, unknown suspect(s) broke into the garage of a local resident in El Dorado County.
Two subjects were captured on the resident's security camera system.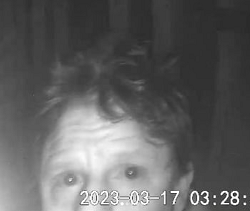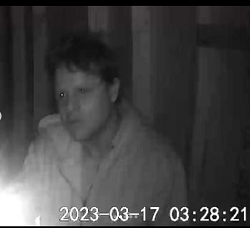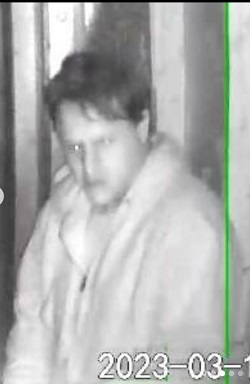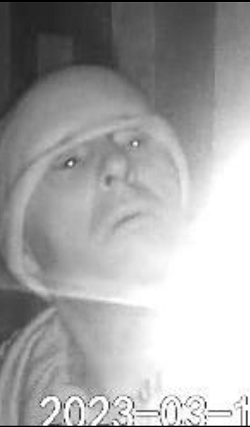 ---
THEFT PLACER COUNTY CS 23-014
March 18, 2023
These suspects used a stolen credit card to go shopping at Arden Fair Mall and Roseville Galleria on January 10, 2023, charging just over $3,000 to the card.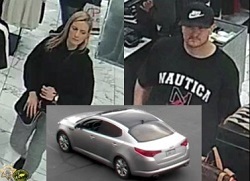 ---
ATM Skimmer SPD 23-57357 CS 23-013
March 14, 2023
On Wednesday, March 1, 2023, at about 4:45 AM, the suspect placed a card skimming device and a small camera into the SAFE Credit Union ATM located at 4700 Freeport Boulevard, Sacramento.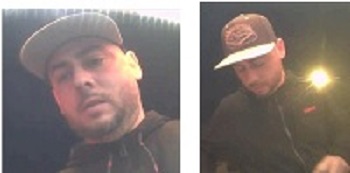 ---
STRONG ARM ROBBERY SSO 23-032972 CS 23-012
March 01, 2023
On Jan 31, 2023 at 3:50 PM, Suspects 1 & 2 were on bicycles and approached the victim while the victim was sitting on the grass in front of Samuel Jackman Middle School waiting to be picked up. Suspect 1 threatened to assault the victim, and each suspect removed one of victim's shoes from his feet. The victim's shoes were black/red Air Jordan Retro IV'S valued at $450.00. The victim was not injured and did not attempt to stop the suspects, who fled south on Kentwal Dr to an unknown location. Responding Deputies obtained video surveillance from the school which showed the suspects.

Suspect 1: Hispanic male juvenile, 15-17 years old, unknown height, thin build, black hair (Edgar Style Cut). He wore a black puffy jacket, red hoodie, black pants, tan "Croc" style shoes, and was on a blue bicycle with wide tires.

Suspect 2: Asian male juvenile, 15-17 years, unknown height, medium build, wearing glasses. He wore a black jacket, gray shorts, white shoes, black "Fisherman style" beanie or cap, black bag or backpack across front, and was on a black bicycle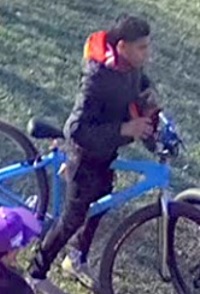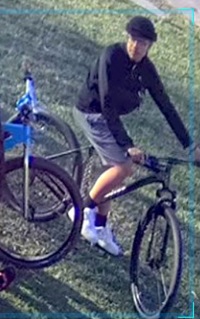 ---
BURGLARY EDCSO 23-714 CS 23-011
February 28, 2023
The victim's car was parked at Deputy Jeff Mitchell Field in El Dorado Hills on January 26, 2023, between 3:10 and 3:50 PM.
Between 3:54 and 4:01 PM, the victim's stolen credit cards were used at Sam's Club at 2495 Iron Point Rd in Folsom. Suspects purchased $6,462.54 in gift cards.
Suspect 1 is a Black male wearing a black baseball hat, white hoodie, faded jeans with holes, and black shoes.
Suspect 2 is a White male wearing a gray beanie, black Sacramento Kings sweatshirt, black pants and black shoes.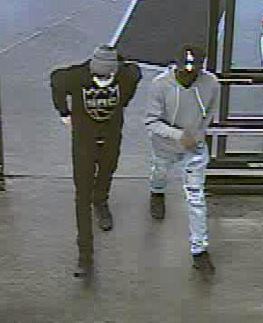 ---
HOMICIDE RAMSGATE WAY CS 22-046
February 28, 2023
DO YOU KNOW THIS PERSON OF INTEREST?
On Friday, August 5, 2022, at approximately 11:21 p.m., the Sacramento County Sheriff's Office Communications Center received a call regarding a shooting that just occurred in the 3000 block of Ramsgate Way in the City of Rancho Cordova. The caller advised that her boyfriend had been shot and was lying on the ground.
Rancho Cordova Police Officers responded and located 20-year-old Corey Shearer suffering from at least one gunshot wound. Officers administered life-saving measures while awaiting Sacramento Metro Fire personnel. Fire arrived and transported the victim to a local area hospital where he was pronounced deceased a short time later.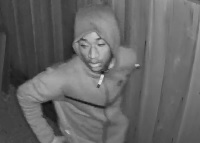 ---
VEHICLE THEFT SPD 23-27714 CS 23-009
February 24, 2023
SEEKING HELP FROM THE PUBLIC - DO YOU KNOW WHERE THESE STOLEN BIKES CAN BE FOUND?
On Jan 29, 2023, at about 6:30 AM, suspects in a tan early 2000's Chevy Silverado stole a trailer containing 3 dirt bikes, 1 electric bike, miscellaneous tools, and riding gear from the Comfort Inn on Howe Avenue, Sacramento.
Two KTM 85 SX bikes, one KTM 65 with a gold VHM head case, and one StacyC electric bike were on the trailer at the time of the theft.
The suspect truck appears to have a large dent on the driver's side door, two black spoke wheels on the driver's side, one stock wheel on the front passenger side, one black-colored wheel on the rear passenger side, and blue tape around the rear window.
ALSO SEEKING TO ID THE SUSPECT AND FIND THE CHEVY SILVERADO!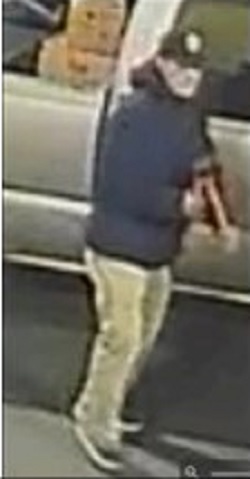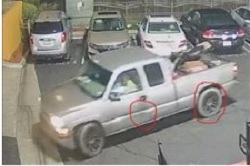 ---
ABUSE OF A HORSE AT GIBSON RANCH CS 23-010
February 24, 2023
Sacramento County Park Rangers are looking to identify this individual who is suspected of abusing a horse at Gibson Ranch. He is believed to be associated with a red hatchback-style car.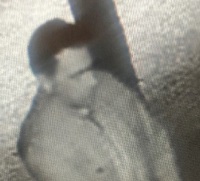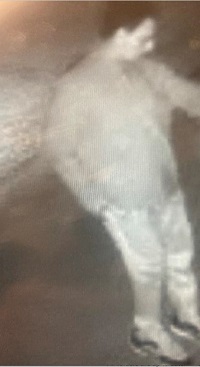 ---
| | | |
| --- | --- | --- |
| Page 1 of 12 | 112 Records | Prev | Next |