If you have information concerning these suspects: 1(800)-AA-CRIME
If your tip led to an arrest - You may have a REWARD. Call 1-800-AA-CRIME between 12 & 1 PM (PST) any Tuesday to check for any pending Rewards.
Like us on Facebook!
Sponsor

FATAL HIT AND RUN Rocklin PD 21-3511 CS 21-004
February 16, 2021
Rocklin police are asking the public for help in finding the driver who killed a 30-year-old man in a hit-and-run on February 4.
About 10:50 p.m. Thursday, officers responded to a report of a person "laying in the roadway" on Sierra College Boulevard near Schriber Way. The area is just south of the Rocklin Shopping Centers.
Officers arrived and found Trevor Swahn in the road. They believe Swahn was hit by a car. Medical personnel pronounced Swahn dead at the scene. Swahn was a 30-year-old man with physical disabilities.
Investigators do not have a description of the vehicle that struck Swahn, but it will have front-end damage.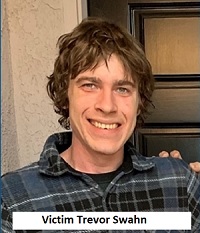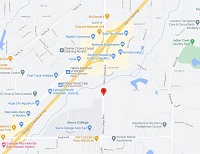 ---
ASSAULT WITH A DEADLY WEAPON Rangers;Prob
February 09, 2021
The Sacramento Police Department is currently seeking Adrian RUEDA on a felony warrant for the above charge.
RUEDA is described as a 39-year-old Hispanic male, born August 6, 1981. He is 5' 08" tall and weighs 160 pounds, with brown hair and brown eyes.
On May 17, 2018, RUEDA and a female were confronted outside a Home Depot where they were taking pallets. When the victim started taking photos of them, RUEDA and the female attacked the victim. The victim was hit on the back of the head, kicked in the head and face, and punched. His last address was General Delivery in Sacramento.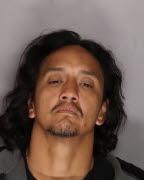 ---
SACRAMENTO MIDTOWN PEEPING TOM CS 21-003
January 23, 2021
Recently there have been numerous reports and/or calls for service of a suspicious male subject loitering, peeping, masturbating and/or attempting to break into females residences in the midtown area. The suspect(s) oftentimes has left items at the scene such as used condoms, women's underwear, flowers and a wig. The reports have come from numerous locations primarily in the midtown area near Sutter General Hospital but a recent report was as far as McKinley Village.

These incidents are mostly occurring in the late night and early mornings hours with the suspect(s) fleeing before PD arrival. It is unknown at this time if this is the same suspect every time or if there are numerous suspects. It appears likely that the suspect(s) live in proximity to the locations or that the suspect(s) may be transient living/frequenting the area of 29th/C St.

The man is described as a young male who often wears all black and a Raiders beanie. He also carries a large stick to reach over fences and unlock them. He is believed to be around 5' 09" tall.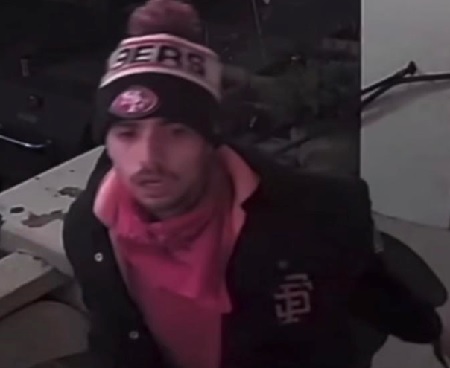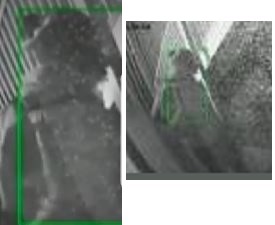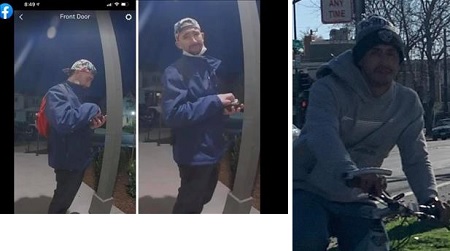 ---
FATAL HIT AND RUN, CHP North CS 20-041
November 24, 2020
The California Highway Patrol is seeking the public's help to identify the person responsible for a fatal hit-and-run.
On October 20, 2020, at approximately 7:10PM, Kia Goss, 40 years old, was killed in a hit-and-run near Antelope, The CHP said she was on her skateboard in the bike lane when the driver went into the lane and hit her. The vehicle was driving northbound on Watt Avenue at Elverta Road. The driver immediately left the scene.
The California Highway Patrol said the vehicle may possibly be a red 2015-2019 Dodge Ram truck, and it may have damage to the passenger side near the headlight and grille.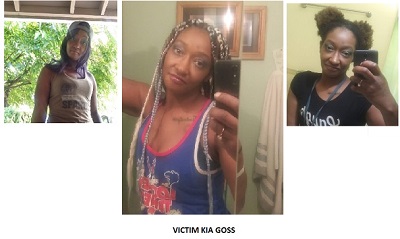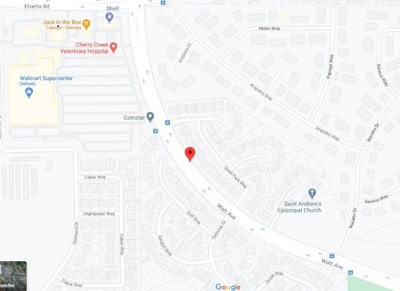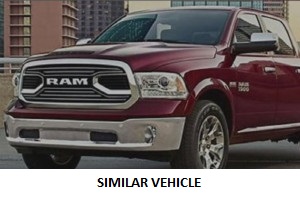 ---
BATTERY; ROBBERY NCU 3-6 SPD 20-308032 CS TIP 20-036
November 05, 2020
On October 17,2020, at approximately 12:17 AM, the below pictured suspect (Suspect #1) completed a beer run at the Shell Gas Station on Folsom Boulevard. The clerk chased the suspect outside where he was met by Suspect #2 who sucker punched him.
While on the ground, Suspect #1 "curb stomped" the victim causing him to have a seizure. The victim lost consciousness and suffered numerous injuries.
Detectives are still going through video and attempting to identify the vehicle the suspects fled in.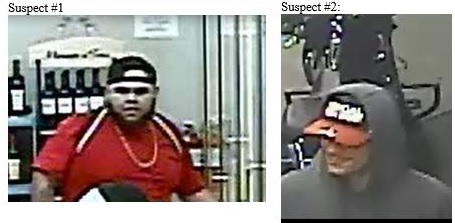 ---
ATTEMPTED HOMICIDE SPD 20-285546
October 13, 2020
The Sacramento Police Department is currently seeking Ying XIONG on a felony warrant for the above charge.

XIONG is described as a 29-year-old Asian/Hmong male, born May 8, 1991. He is 5' 04" tall and weighs 150 pounds, with black hair and brown eyes. He is also known as Lil Pete or Lil P.
On September 25, 2020, at approximately 11:53 AM, XIONG was armed with a semi-automatic shotgun, and he fired multiple rounds at his ex-girlfriend. She sustained several gunshot wounds, to include her face. The shotgun and several shells were recovered.
CONSIDER XIONG ARMED AND DANGEROUS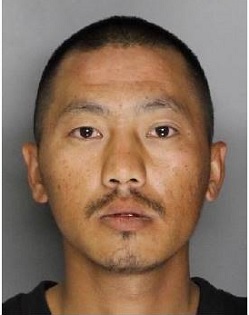 ---
HOMICIDE SPD 20-199629 Team 3 CS 20-029
October 06, 2020
On the night of July 3rd, 2020 a shooting that occurred in the north west corner of The Marina Vista Housing Complex, off of Seavey Circle in Sacramento. Michael Love III was struck by gunfire and did not survive his injuries. A second person in the area was also struck by gunfire.
Detectives believe witnesses were in the area. Sacramento Valley Crime Stoppers is offering up to $1,000 for information assisting in the arrest of the suspect(s).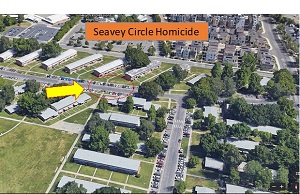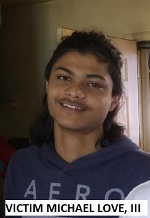 ---
ARMED ROBBERY SPD NCU-S 20-293981 CS 20-028
October 06, 2020
On October 3, 2020, at approximately 8:57 PM, the suspect entered Quick Shop Market on Franklin Boulevard. The suspect retrieved a bottle of Coca Cola from the refrigerated section, approached the front counter and set the bottle of Coca Cola down on the front counter. The suspect then produced a small, black semi automatic hand gun from his front right pocket, pointed it at the employee and demanded money. The employee gave cash from the cash register to the suspect. The suspect fled the scene eastbound through the parking lot and then northbound along Franklin Blvd. on foot and out of camera view.
The suspect is described as a Black male adult in his late 20s to early 30s, 6' tall, with a large build. He wore a red/black flat-brim baseball hat, multi-colored face mask, black tank top, black baggy cargo shorts, and black shoes with red shoe laces. The black semi-automatic handgun had a red laser attachment.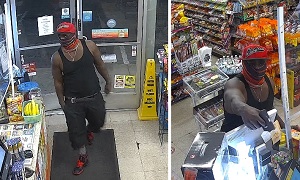 ---