If you have information concerning these suspects: 1(800)-AA-CRIME
If your tip led to an arrest - You may have a REWARD. Call 1-800-AA-CRIME between 12 & 1 PM (PST) any Tuesday to check for any pending Rewards.
Like us on Facebook!
Sponsor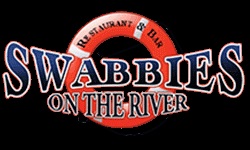 COMMERCIAL BURGLARY SPD 20-273986 CS 20-025
September 22, 2020
On 9/14/20, a commercial burglary occurred at 7465 Rush River Dr. Surveillance
captured the burglar making entry. There are no outside cameras in the area
which would have captured the suspect coming in a vehicle.
Watch the video: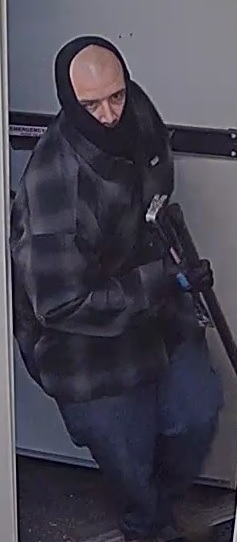 ---
SEX CRIMES SSD 20-220992
September 15, 2020
wANTED FOR: Sexual Intercourse with a Minor under 16 years of age; Penetration by a Foreign Object with a Victim under the age of 16 and Suspect over the age of 21; Furnish a Minor Controlled Substances


Name: GRANDPRE, Gabriel
Gender: Male Race: Caucasian
DOB: 12/02/1994 Age: 25
Height: 5ft7in Weight: 135
Hair: Brown Eyes: Hazel
Last Known Address: General Delivery, Sacramento
Case: SSD Major Crimes 20-220992 XRef 5269784
Warrant: SA 03383748
GRANDPRE had sexual intercourse with the victim, who was a minor, and provided the victim with a controlled substance.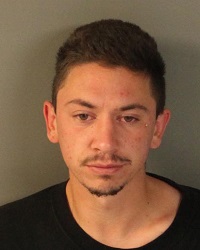 ---
MAYHEM; ASSAULT; FALSE IMPRISONMENT; ROBBERY SSD 20-81112
September 08, 2020
Wanted for Mayhem, Assault by means of Force likely to produce Great Bodily Injury, False Imprisonment, Robbery, Threats to commit a crime resulting in Death or Great Bodily Injury, Possession of Burglary Tools, Auto Theft, Possession of Narcotics, Possession of Controlled Substances

Name:
STEPHENS, Robert
Gender:
Male
Race:
Caucasian
DOB:
01/01/1989
Age:
31
Height:
5ft8in
Weight:
190
Hair:
Brown
Eyes:
Black
Scars, Marks, Tattoos: Tattoos on face and neck
Last Known Address: General Delivery, Citrus Heights, California
Case: SSD Major Case 20-81112 XRef 2962915
Warrant: SA 03386741
STEPHENS lured the victim into a garage. STEPHENS assaulted the victim and used a razor to cut the victim. STEPHENS took property from the victim.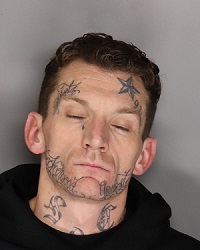 ---
ARMED ROBBERY NCU 1-2 #20-242589 CS Tip 20-021
September 01, 2020
On August 13, 2020, at approximately 6:20 PM, a suspect entered a store, placed a bag on the counter and demanded employees fill it with cash from the register. He then pulled up his shirt and brandished a black semi-automatic firearm tucked into his front waistline. Employees put the money into the bag, and the suspect fled on foot.
The suspect is described a White male adult in his mid20's to early 30's. He was wearing a white T-shirt, blue jeans, and a gray ball cap with a black bill with a 49'ers logo.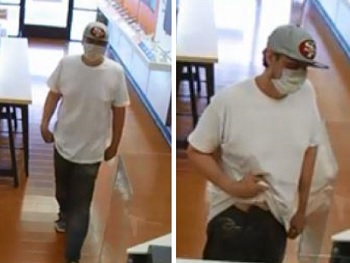 ---