If you have information concerning these suspects: 1(800)-AA-CRIME
If your tip leads to an arrest - You may earn a cash REWARD up to $1,000. Call 1-800-AA-CRIME between 12 & 1 PM (PST) any Tuesday to check for any pending Rewards.
Like us on Facebook!
Sponsor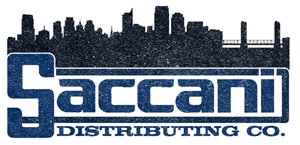 ARMED ROBBERY OF MAIL CARRIER USPIS 3933707-ROBB CS 22-086
December 23, 2022
A US Postal Carrier was robbed at gunpoint on December 17, 2022, at approximately 6:00 PM, at the cluster mailbox units in the Rivercrest apartments at 7916 La Riviera Drive in Sacramento.
The carrier described the suspect as approximately 5'6 with a black sweatshirt, hood, and black mask and believed the individual to be an unknown race male in his twenties. The suspect was armed with a semi-automatic handgun the carrier believed was a Glock with a red and white striped camo slide. The letter carrier was not harmed during the exchange.
The vehicle was seen near the mailboxes at the approximate time of the crime and was traveling in the same direction as the suspect. The vehicle left the apartment complex approximately 15 seconds after the suspect ran past the camera. At this time, it is unknown if the vehicle was involved.
The two robberies occurred within approximately 10 miles of each other. Old North Sacramento (ZIP code 95813) is about half-way between the incidents. Based on previous investigations, however, we know that suspects from the Bay Area and Stockton will often travel to Sacramento as well.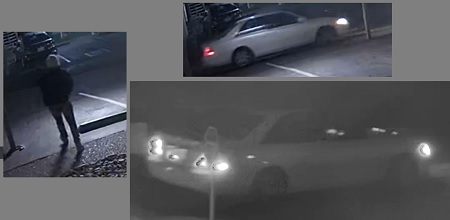 ---
ARMED ROBBERY SPD 22-255800 CS 22-073
October 18, 2022
On September 12, 2022, at about 11:30 PM, two suspects entered the Am Pm Gas Station located at 1391 Florin Rd and proceeded to take approximately $300 - $400 dollars in cash from the victim at gunpoint. Suspect #1 held a sawed-off shotgun in one hand, while taking the cash from the register with his other hand. Suspect #2 stood by and watched the victim, ensuring that he did not call PD or hit an alarm.
After taking the cash, both suspects left on foot and headed eastbound across the parking lot towards Amherst St. At this time it is unknown if a vehicle was involved.
Suspect #1 is a Black male in his late 20's, approximately 6', medium build. He wore a black zip-up hoodie, blue shirt, black shorts, white socks/shoes, and a purple bandana over his face. He was armed with a black and brown sawed-off shotgun with shotgun shell sleeve.
Suspect #2 is a Black male in his late 20's, approximately 6', heavy build. He wore a black hooded sweater with a red CA Bear, black face mask, tan pants, and flip flops.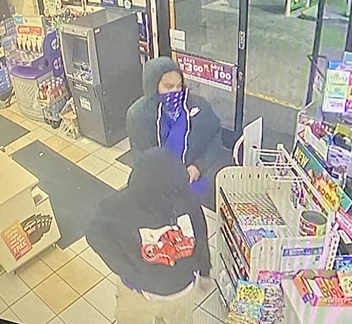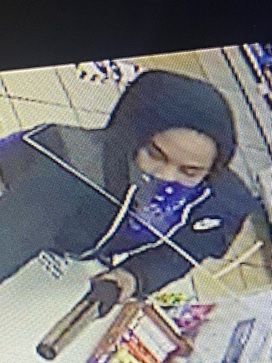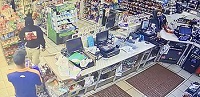 ---
FATAL HIT AND RUN CHP East CS 22-047
August 08, 2022
A driver hit and killed 56-year-old Cynthia Wright, who was crossing Greenback Lane, near Walnut Avenue, on Saturday, Aug 6, 2022. just after 10 PM in Orangevale.
Look for a dark maroon/brown, 2007-08 Honda Element SC, with probable left-front corner damage due to the crash.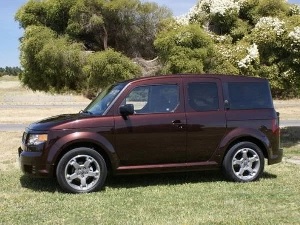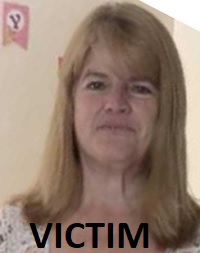 ---
HOMICIDE SPD 22-167198 CS 22-037
July 06, 2022
On June 15th, 2022 at approximately 10:22 PM, Officers responded to the 3000 block of Ponderosa in North Sacramento regarding a shooting that had just occurred. The victims were seated in their parked vehicle when another vehicle drove by and shot at them, striking one of the occupants. That occupant later died at the hospital from his injuries.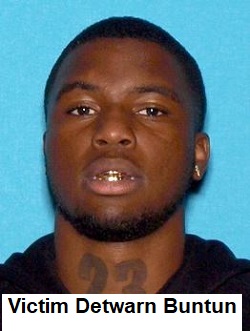 ---
Anthony Vincent CONTI, JR. CS 22-035
June 30, 2022
On June 24, 2022, CHP stopped Anthony Vincent Conti, Jr. He resisted and physically assaulted 2 officers. He escaped. Two officers received injuries as a result of the assault. He has a warrant with El Dorado Sheriff's Office.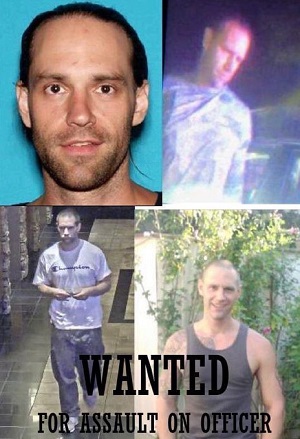 ---
CARJACKING SSD ROBBERY 22-103636 CS 22-031
May 03, 2022
On April 11, 2022, at approximately 1:50 AM, the Victim was unloading luggage from his vehicle in front of his residence on the 6200 block of 41st Street when he was approached by a group of five male juveniles aged 15-18. The subjects demanded his vehicle keys, and the victim stated he could see the handle of a firearm inside Suspect #2's jacket pocket. Suspects 2 and 3 followed the victim into his garage where they obtained the victim's vehicle's keys. All 5 suspects entered the vehicle and fled north on 41st Street. The victim's surveillance camera captured images of Suspects 2, 3, and 4. The vehicle was located abandoned approximately forty minutes later on Rodolfo Ct.

Suspect #1: Black male juvenile, 15-18, 6'00'', 160-170 pounds, black jacket with gold emblem on front, basketball shorts, tennis shoes.

Suspect #2: Black male juvenile, 15-18, light skin, 5'09'', 150-160 pounds, black puffy jacket, green/black camouflage pants, black shoes, black facemask, black firearm.

Suspect #3: Hispanic male juvenile, 15-18, 5'07''-5'08'', brown curly hair, black hooded sweatshirt with yellow and red writing or design on front, red t-shirt underneath, blue jean shorts, red/white basketball shoes (possibly Jordan Carmine 6's).

Suspect #4: Hispanic male juvenile, 15-18, 5'01''-5'03'', thin, black sweatshirt, blue pants, black tennis shoes, black facemask

Suspect #5: Black male juvenile, 15-18, no further description available.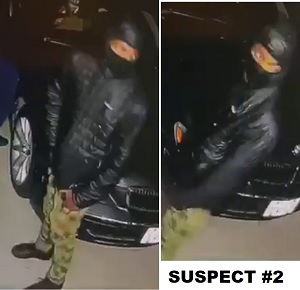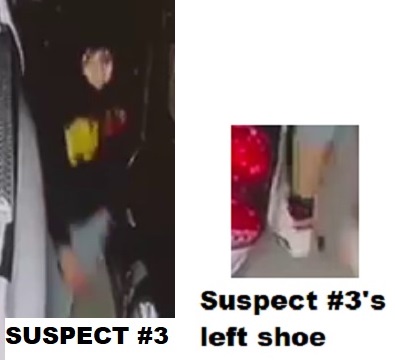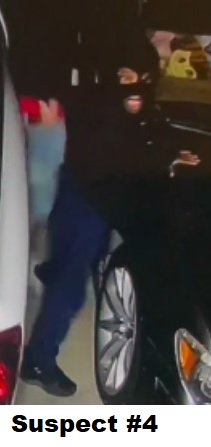 ---
PLACER HOMICIDE OF ERICA WRIGHT CS 22-028
April 21, 2022
Placer County Sheriff's Office is investigating after a woman was found dead inside a home early Wednesday morning, April 20, 2022.
Deputies responded to a 911 call shortly after midnight at a home on Livoti Avenue in Roseville, the sheriff's office said.
When deputies entered the home, they found the body of 41-year-old as Erica Marie Wright. The death has been ruled a homicide.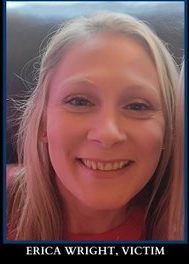 ---
ARMED ROBBERY SSD 22-93677 CS 22-023
April 07, 2022
On April 1, 2022, at 2:20 PM, two victims were leaving Roxy Restaurant on Fair Oaks Blvd. Two suspects armed with semi-automatic handguns exited a Chevy Silverado, pointed the handguns at the victims, and demanded a victim's wallet and Rolex Submariner. The suspects assaulted the victim, resulting in visible injuries. The suspects took the watch and fled in the Silverado.
Suspect 1: Black male, 20 - 25 years old, 5' 08" to 5' 10", 150 - 165 pounds, wearing a black jacket, dark facemask, green pants, and white/black tennis shoes.
Suspect 2: Black male adult, 20 - 25 years old, 5' 11" to 6", 160 - 170 pounds, wearing a dark jacket, dark facemask, red pants, and black tennis shoes.


---
BURGLARY Placer SO CS 22-015
March 24, 2022
This suspect stole approximately $30,000 worth of tools from Superior Fence Construction and Repair, Inc., in Rocklin.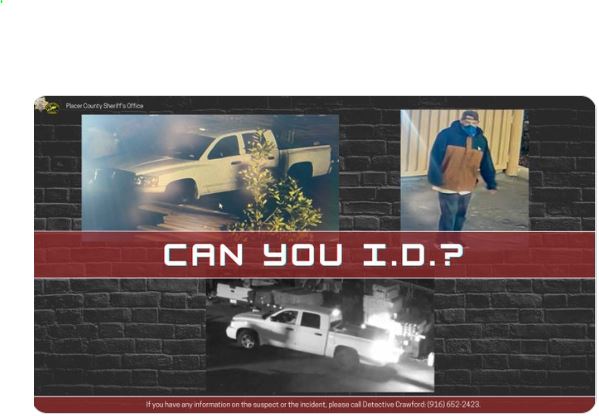 ---
HOMICIDE CHPD 21-07562 CS 21-039
March 16, 2022
On September 25, 2021 at approximately 9:30 pm, the Citrus Heights Police Department received 911 calls related to a shooting at the Montage Apartment Complex located at 12801 Fair Oaks. Responding officers observed a vehicle, matching the description provided by 911 callers, leaving the area.
The vehicle was stopped in the area of Oak Ave & Fair Oaks Blvd. An occupant of the vehicle was suffering from gunshot wounds. CHPD provided emergency medical aid; however, the victim was pronounced deceased.
The initial crime scene was located at the apartment complex. The victim's vehicle is a green Honda ACCORD. The occupants of the vehicle were two Hispanic male adults and one Hispanic female adult.
Investigators are seeking information from anyone who might have had contact or seen this vehicle prior to the shooting.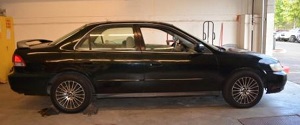 ---
ARMED SMASH AND GRAB ROBBERY Roseville PD 22-11459 C S 22-014
March 07, 2022
SUSPECTS CAUGHT ON CAMERA
KCRA 3 video shows around 10 people smashing the glass at Valliani Jewelers and reaching in to grab the jewelry before running into the nearby JCPenney.
The Roseville Police Department said one person held a gun while the others destroyed the store's cases and took the merchandise. All 10 thieves are believed to be between 16 and 22 years old.
Surveillance footage caught the thieves escaping in two cars that were waiting outside the mall, described as a silver four-door Chevrolet and a bright orange Dodge Charger.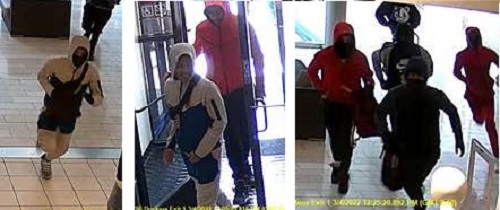 ---
SHOOTING CHPD 21-08149 CS 21-035
February 08, 2022
On October 18, 2021, CHPD's Communication Center received a 9-1-1 call from the store clerk at the 7-Eleven located at 6180 Auburn Blvd. who stated that he had been shot. During the investigation, CHPD discovered that an unknown BMA wearing a black ski mask, black pants, and a black hooded sweatshirt with a black backpack entered the businesses and had a verbal altercation with the store clerk. During the altercation, the suspect reached into his black backpack and shot the victim through the backpack. The suspect then fled on foot.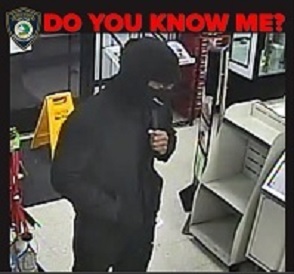 ---
FATAL HIT AND RUN SPD 21-314049 CS 21-037
January 31, 2022
On November 1, 2021, at 12:43 am, a video shows the victim crawling across J Street between 28th Street and 29th Street and then laying in the #2 lane. The victim was known to suffer from mental illness and to lay in roadways. A blue Dodge Ram traveling east on J Street ran over the victim and continued east on J Street. The Dodge Ram was last seen northbound on 30th Street at H Street.
The Dodge possibly sustained damage to the front passenger side and undercarriage. The Dodge is seen with step bars. The victim did not survive the collision.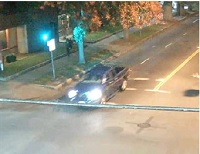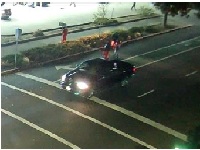 ---
FATAL HIT AND RUN Rocklin PD 21-3511 CS 21-004
January 31, 2022
Rocklin police are asking the public for help in finding the driver who killed a 30-year-old man in a hit-and-run on February 4.
About 10:50 p.m. Thursday, officers responded to a report of a person "laying in the roadway" on Sierra College Boulevard near Schriber Way. The area is just south of the Rocklin Shopping Centers.
Officers arrived and found Trevor Swahn in the road. They believe Swahn was hit by a car. Medical personnel pronounced Swahn dead at the scene. Swahn was a 30-year-old man with physical disabilities.
Investigators do not have a description of the vehicle that struck Swahn, but it will have front-end damage.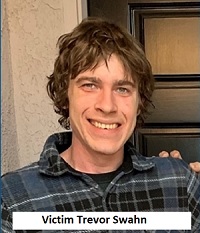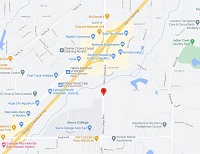 ---
FATAL HIT AND RUN, CHP North CS 20-041
January 31, 2022
The California Highway Patrol is seeking the public's help to identify the person responsible for a fatal hit-and-run.
On October 20, 2020, at approximately 7:10PM, Kia Goss, 40 years old, was killed in a hit-and-run near Antelope, The CHP said she was on her skateboard in the bike lane when the driver went into the lane and hit her. The vehicle was driving northbound on Watt Avenue at Elverta Road. The driver immediately left the scene.
The California Highway Patrol said the vehicle may possibly be a red 2015-2019 Dodge Ram truck, and it may have damage to the passenger side near the headlight and grille.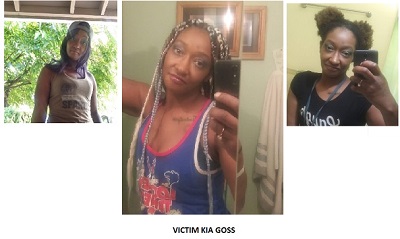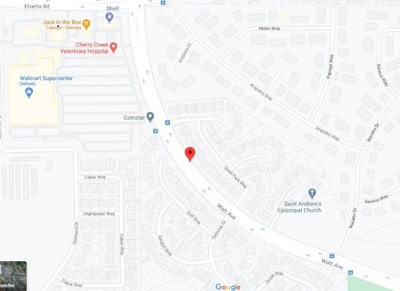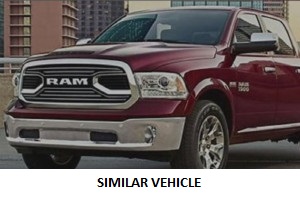 ---
HIT AND RUN MAIN & GREENBACK CHP-E CS 22-004
January 18, 2022
During a New Years Eve celebration on January 1, 2022 at approximately 12:20 AM, East Sacramento CHP officers responded to a call of a vehicle which struck a pedestrian on Main Avenue, north of Greenback Lane in Orangevale. A female pedestrian was struck in the roadway and the driver of the involved vehicle failed to stop and fled from the scene. As a result, the pedestrian suffered serious injuries.
We are seeking help from the public to help us identify the involved driver and or vehicle. The driver is believed to be a male with no other physical description. The involved vehicle is believed to be a gray 2013-2018 Ford C Max, similar to the type of vehicle pictured here.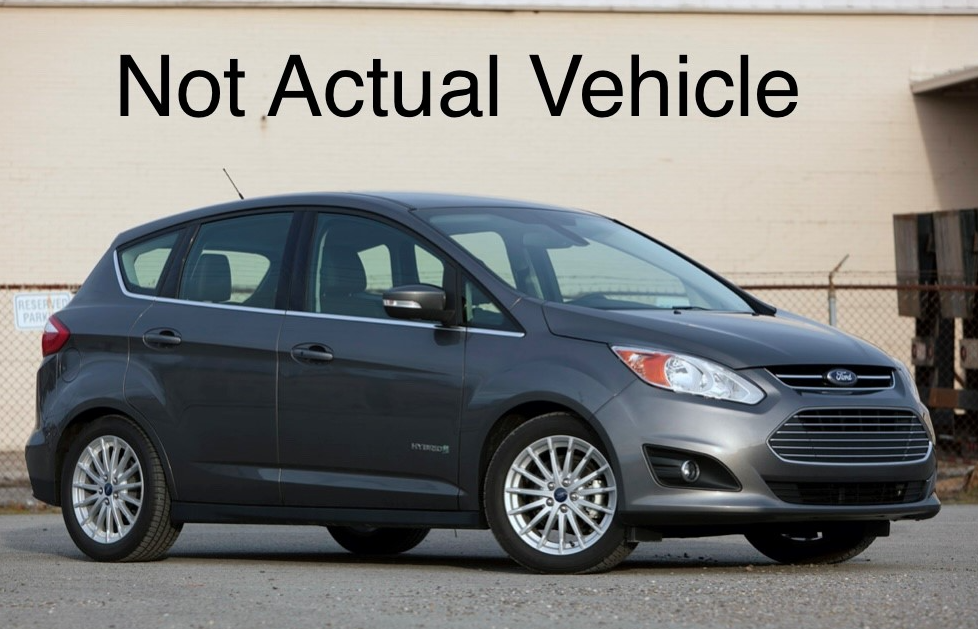 ---
HOMICIDE ON WEST LA LOMA DRIVE CS 21-048
December 14, 2021
At approximately 7:10 p.m. on Monday December 13, 2021, the Sacramento County Sheriff's Office Communications Center received a call from a resident on the 2000 block of W La Loma Drive in the city of Rancho Cordova stating they heard several gun shots. An additional caller from the same area affirmed they also heard gun shots.
Rancho Cordova Police Officers responded to the area and found an adult male victim with multiple gunshot wounds to his body. RCPD Officers started life saving measures. Fire arrived moments later and pronounced the victim deceased at the scene.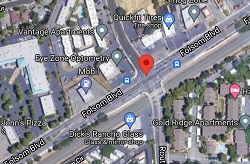 ---
GRAND THEFT NCU -2 SPD 21-351315 CS 21-47
December 11, 2021
On Tuesday December 7, 2021, at about 7:20 PM, an unknown suspect conducted a smash and grab grand theft at the Macy's in Arden Mall. The suspect was dropped off in the parking lot by an unknown subject and walked inside of the store. Once inside, the suspect used an object to break the jewelry display case and take approximately $100,000 worth of jewelry before running out of the store and through the parking lot. The suspect ran across the street where they got back into the silver Mercedes and fled the scene. Some of the stolen jewelry items include gold chains, and gold and diamond rings.
The suspect is described as unknown race, medium build, wearing a black Backwoods hoodie with gray sleeves and a gray hood, black pants, black shoes, gloves, and a full face black face mask. Employees on scene stated they observed light colored skin around the eyes of the mask.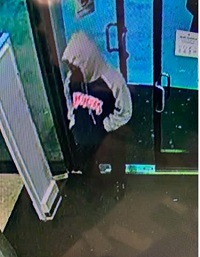 ---
ANIMAL ABUSE SPD NCU 3-6 21-283989 CS 20-033
December 03, 2021
NEW PHOTOS!!
On October 3, 2021, at around 12:30 pm in the area of Rock Creek Way along Morrison Creek, a subject shot through a chain link fence at a 5-month-old dog in a back yard. The dog suffered severe pain and internal damage. The dog' has since died. The suspects possibly live/go to school in the area.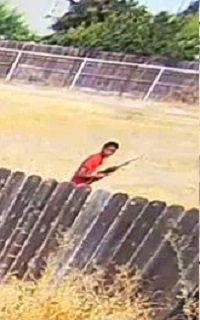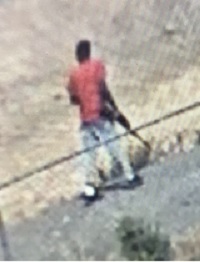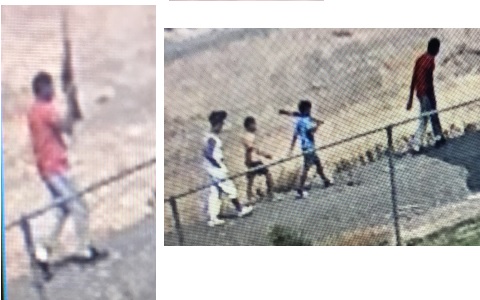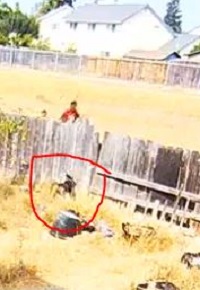 ---
HOMICIDE SPD 21-323017 CS 21-046
November 16, 2021
On November 9, 2021 Jessica Beasley was located deceased in the area of Northgate Blvd, south of Garden Hwy. Her death has been ruled a homicide.
The Sacramento Police Department is looking for any information in this case.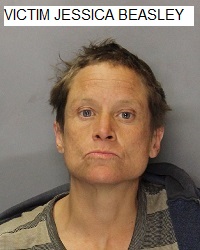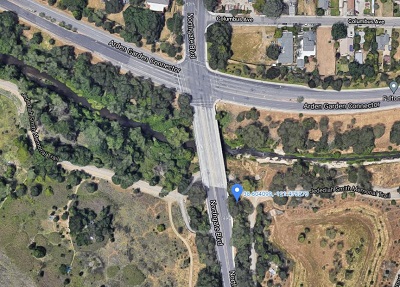 ---