If you have information concerning these suspects: 1(800)-AA-CRIME
If your tip leads to an arrest - You may earn a cash REWARD up to $1,000. Call 1-800-AA-CRIME between 12 & 1 PM (PST) any Tuesday to check for any pending Rewards.
Like us on Facebook!
Sponsor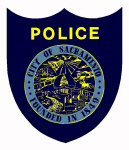 SHOOTING CHPD 21-08149 CS 21-035
February 08, 2022
On October 18, 2021, CHPD's Communication Center received a 9-1-1 call from the store clerk at the 7-Eleven located at 6180 Auburn Blvd. who stated that he had been shot. During the investigation, CHPD discovered that an unknown BMA wearing a black ski mask, black pants, and a black hooded sweatshirt with a black backpack entered the businesses and had a verbal altercation with the store clerk. During the altercation, the suspect reached into his black backpack and shot the victim through the backpack. The suspect then fled on foot.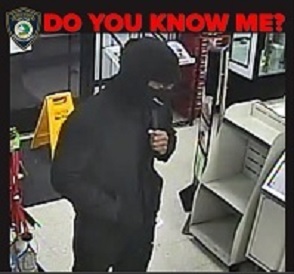 ---
FATAL HIT AND RUN SPD 21-314049 CS 21-037
January 31, 2022
On November 1, 2021, at 12:43 am, a video shows the victim crawling across J Street between 28th Street and 29th Street and then laying in the #2 lane. The victim was known to suffer from mental illness and to lay in roadways. A blue Dodge Ram traveling east on J Street ran over the victim and continued east on J Street. The Dodge Ram was last seen northbound on 30th Street at H Street.
The Dodge possibly sustained damage to the front passenger side and undercarriage. The Dodge is seen with step bars. The victim did not survive the collision.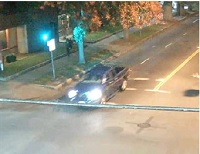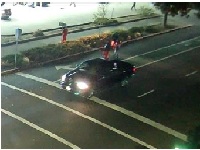 ---
FATAL HIT AND RUN Rocklin PD 21-3511 CS 21-004
January 31, 2022
Rocklin police are asking the public for help in finding the driver who killed a 30-year-old man in a hit-and-run on February 4.
About 10:50 p.m. Thursday, officers responded to a report of a person "laying in the roadway" on Sierra College Boulevard near Schriber Way. The area is just south of the Rocklin Shopping Centers.
Officers arrived and found Trevor Swahn in the road. They believe Swahn was hit by a car. Medical personnel pronounced Swahn dead at the scene. Swahn was a 30-year-old man with physical disabilities.
Investigators do not have a description of the vehicle that struck Swahn, but it will have front-end damage.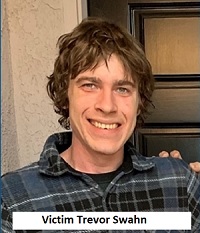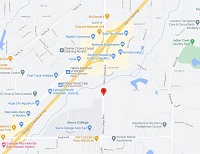 ---
FATAL HIT AND RUN, CHP North CS 20-041
January 31, 2022
The California Highway Patrol is seeking the public's help to identify the person responsible for a fatal hit-and-run.
On October 20, 2020, at approximately 7:10PM, Kia Goss, 40 years old, was killed in a hit-and-run near Antelope, The CHP said she was on her skateboard in the bike lane when the driver went into the lane and hit her. The vehicle was driving northbound on Watt Avenue at Elverta Road. The driver immediately left the scene.
The California Highway Patrol said the vehicle may possibly be a red 2015-2019 Dodge Ram truck, and it may have damage to the passenger side near the headlight and grille.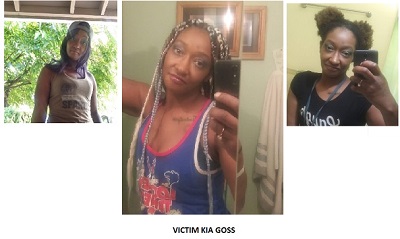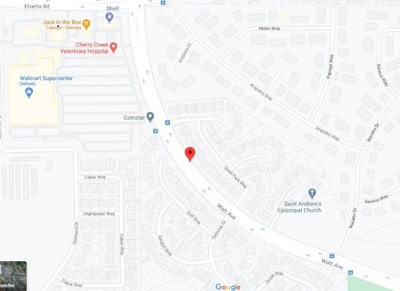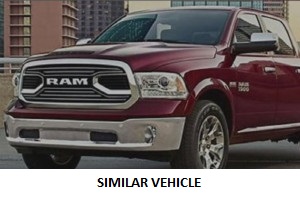 ---
HIT AND RUN MAIN & GREENBACK CHP-E CS 22-004
January 18, 2022
During a New Years Eve celebration on January 1, 2022 at approximately 12:20 AM, East Sacramento CHP officers responded to a call of a vehicle which struck a pedestrian on Main Avenue, north of Greenback Lane in Orangevale. A female pedestrian was struck in the roadway and the driver of the involved vehicle failed to stop and fled from the scene. As a result, the pedestrian suffered serious injuries.
We are seeking help from the public to help us identify the involved driver and or vehicle. The driver is believed to be a male with no other physical description. The involved vehicle is believed to be a gray 2013-2018 Ford C Max, similar to the type of vehicle pictured here.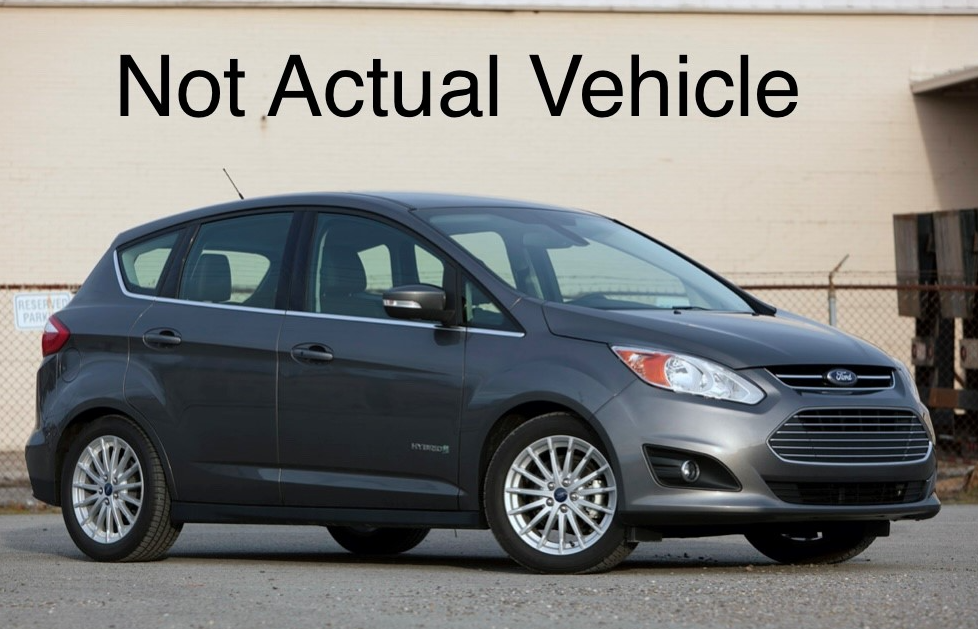 ---
HOMICIDE ON WEST LA LOMA DRIVE CS 21-048
December 14, 2021
At approximately 7:10 p.m. on Monday December 13, 2021, the Sacramento County Sheriff's Office Communications Center received a call from a resident on the 2000 block of W La Loma Drive in the city of Rancho Cordova stating they heard several gun shots. An additional caller from the same area affirmed they also heard gun shots.
Rancho Cordova Police Officers responded to the area and found an adult male victim with multiple gunshot wounds to his body. RCPD Officers started life saving measures. Fire arrived moments later and pronounced the victim deceased at the scene.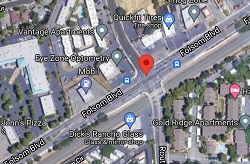 ---
GRAND THEFT NCU -2 SPD 21-351315 CS 21-47
December 11, 2021
On Tuesday December 7, 2021, at about 7:20 PM, an unknown suspect conducted a smash and grab grand theft at the Macy's in Arden Mall. The suspect was dropped off in the parking lot by an unknown subject and walked inside of the store. Once inside, the suspect used an object to break the jewelry display case and take approximately $100,000 worth of jewelry before running out of the store and through the parking lot. The suspect ran across the street where they got back into the silver Mercedes and fled the scene. Some of the stolen jewelry items include gold chains, and gold and diamond rings.
The suspect is described as unknown race, medium build, wearing a black Backwoods hoodie with gray sleeves and a gray hood, black pants, black shoes, gloves, and a full face black face mask. Employees on scene stated they observed light colored skin around the eyes of the mask.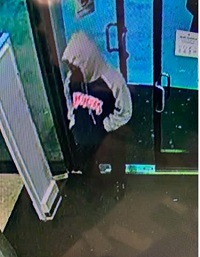 ---
ANIMAL ABUSE SPD NCU 3-6 21-283989 CS 20-033
December 03, 2021
NEW PHOTOS!!
On October 3, 2021, at around 12:30 pm in the area of Rock Creek Way along Morrison Creek, a subject shot through a chain link fence at a 5-month-old dog in a back yard. The dog suffered severe pain and internal damage. The dog' has since died. The suspects possibly live/go to school in the area.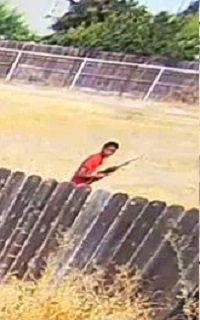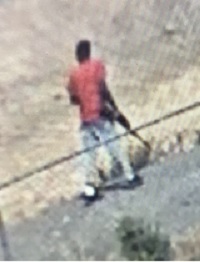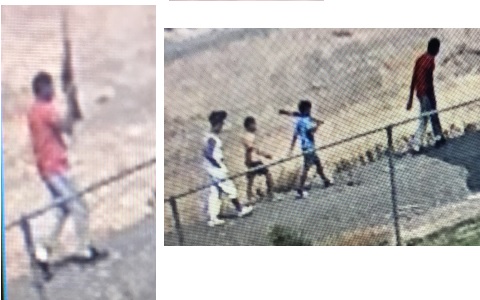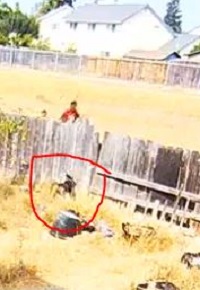 ---
HOMICIDE SPD 21-323017 CS 21-046
November 16, 2021
On November 9, 2021 Jessica Beasley was located deceased in the area of Northgate Blvd, south of Garden Hwy. Her death has been ruled a homicide.
The Sacramento Police Department is looking for any information in this case.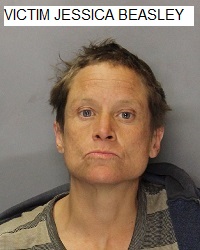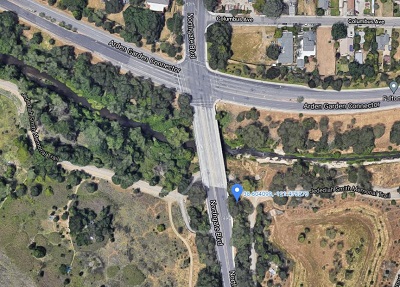 ---
HOMICIDE ON VERNER AVE. SSD CS 21-032
October 06, 2021
UP TO $1,000 CASH AWARD UPON ARREST!
At approximately 11:47 p.m. on Thursday, August 05, 2021, the Sheriff's Communications Center received a call regarding a subject lying on the sidewalk in the 6400 block of Verner Avenue in Sacramento County.
Upon arrival, deputies located David Riggle, who sustained at least one gunshot wound. Deputies provided emergency medical aid to the victim; however, the victim was pronounced deceased at the scene by responding personnel from the Sacramento Metro Fire Department.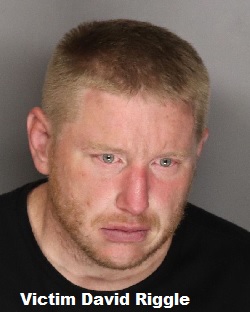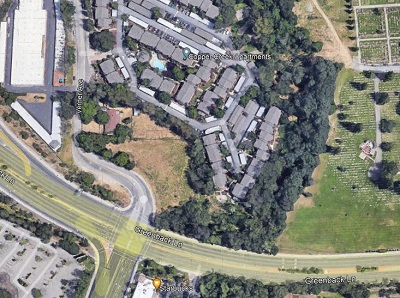 ---
HOMICIDE SSD -Toriano Mason CS 21-025
September 02, 2021
At approximately 11:37 p.m. on Wednesday August 25, 2021, the Sacramento County Sheriff's Office Communications Center received a 911 call from a resident on the 9400 block of North Kiefer Boulevard in Sacramento stating that an adult male subject was lying on the ground outside the residential apartment complex entrance.

Deputies responded to the location and found an adult male victim who suffered from a gunshot wound to the upper body. Fire arrived moments later and pronounced the victim deceased at the scene. The victim was identified as Toriano Miguel Mason, 20, of Sacramento.

Mason graduated from George Washington Carver High School and attended Barber College. He recently graduated from Barber College and was working at a local barber shop with his father.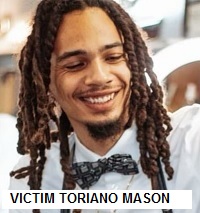 ---
HOMICIDE PLACER CO SO 21-7693 CS 21-024
August 17, 2021
The Placer County Sheriff's Office is investigating the homicide of 30 year old James Pascual Rodriguez out of Grass Valley, CA. James body was located in a canal in Colfax, CA on August 5, 2021. Rodriguez's body was partially clothed and his feet were bound together. An autopsy revealed the cause of death was trauma related.
Rodriguez frequented the North San Juan area of Nevada County in addition to Grass Valley. Detectives from the Placer County Sheriff's Office are seeking any witnesses with information regarding Rodriguez death or recent events involving Rodriguez, which may be related to his murder.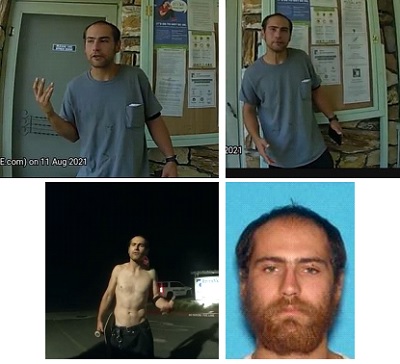 ---
FORCIBLE SEX CRIMES  SPD CCAT; SACA 21-83955
August 13, 2021
Name:
MARTINEZ, Julio Cesar
Gender:
Male
Race:
Hispanic
DOB:
10/11/1988
Age:
32
Height:
5ft7in
Weight:
200
Hair:
Black
Eyes:
Brown
Scars, Marks, Tattoos: Tattoo of deer's head on left shoulder
Last Known Address: 300 block of Leitch Avenue, Sacramento
MARTINEZ's Probation Officer advised MARTINEZ cut off his GPS ankle monitor and is reported to have left town.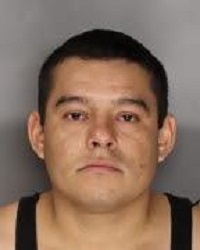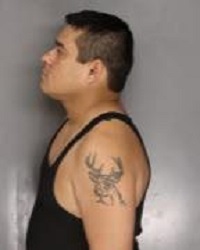 ---
UNLAWFUL FLIGHT TO AVOID PROSECUTION - MURDER FBI
August 05, 2021
Name:
LOPEZ NUNEZ, Jose Guadalupe
Gender:
Male
Race:
Hispanic
DOB:
12/12/1976
Age:
44
Height:
5ft5in
Weight:
175
Hair:
Black
Eyes:
Brown

Jose Guadalupe Lopez Nunez is wanted for his alleged participation in the intentional killing of his girlfriend in Sacramento County, California, and the disposal of her body in the Sacramento River. An angler discovered her body in the Sacramento River near Isleton, California, on September 4, 2017.

On October 16, 2017, the Sacramento County Sheriff's Office obtained a felony no-bail arrest warrant for Lopez Nunez in the Superior Court of California, Sacramento County, California, charging him with murder. A federal arrest warrant was issued for Lopez Nunez on October 24, 2017, in the United States District Court, Eastern District of California, Sacramento, California, after he was charged with unlawful flight to avoid prosecution.

Lopez Nunez may have ties to the states of Jalisco and Zacatecas in Mexico.

SHOULD BE CONSIDERED ARMED AND DANGEROUS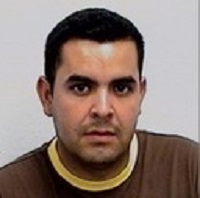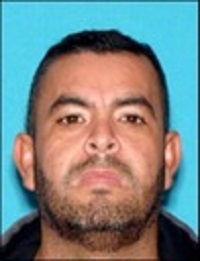 ---
ASSAULT W/ DEADLY WEAPON; ARSON; THREATS NCU-S SPD 21-200367 CS 21-021
July 20, 2021
On Saturday, July 17, 2021, at about 12:19 PM, two suspects forced two victims off the road during an apparent road rage incident. The suspects chased the victims to the area of 5300 Franklin Boulevard, where they physically assaulted both victims. At one point, Suspect #1 poured gasoline over both victims while holding a lighter and threatened them by stating, "I'm going to burn you and your house down! I'll kill you!" Suspect #2, who was driving, intentionally sideswiped the victims' vehicle.
Suspect #1 is described as a Black female adult, 5' 5" tall, 110 pounds, slim build. She has short black hair (possibly corn rows), and brown eyes. Last seen wearing a light-colored hooded sweatshirt.
Suspect #2 is a Black male adult, 5' 8" tall, 150 pounds, slim build. He has short black hair in dreadlocks, brown eyes, and a thin black mustache. Last seen wearing a white T-shirt with red Puma brand logo on the front.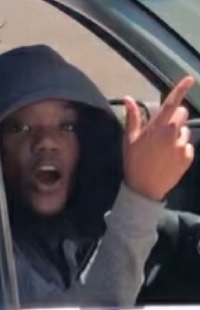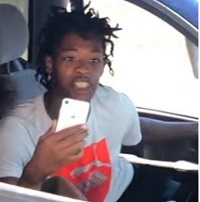 ---
ARMED ROBBERY SPD RT 21-146473 CS 21-019
July 14, 2021
On May 28, 2021, at 7:08 PM, the victim was sitting on a bench at the Consumnes River College light rail station at 8370 Bruceville Road when she was approached by the suspect. The suspect asked if she wanted to make some money and she declined. A short time later the suspect violently assaulted the victim, resulting in her being knocked unconscious. The suspect then grabbed the victim's cell phone, debit cards, and other items before fleeing the station on foot.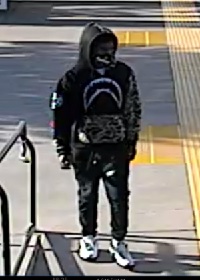 ---
HOMICIDE IN NORTH HIGHLANDS SSD CS 21-017
June 24, 2021
Sacramento County Sheriff's Deputies are seeking the public's help to identify the person(s) responsible for a shooting in North Highlands on Monday, June 21, 2021.
A man was killed and a woman was injured after someone opened fire at
about 9:20 p.m. at the home in the 4400 block of Oakhollow Drive, near Roseville and Walerga roads. A woman called authorities to report she had been shot at the home. When Deputies arrived, they found a man dead with wounds to his body and the woman, who appeared to have suffered a gunshot wound.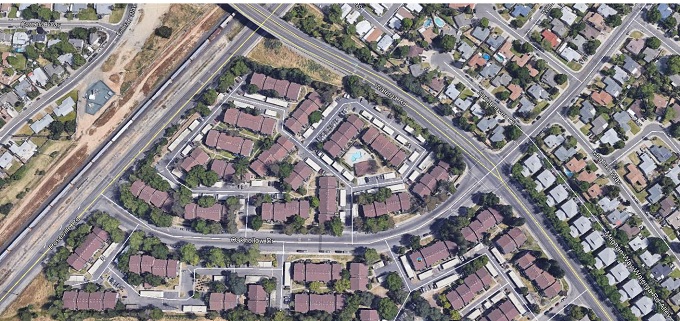 ---
HOMICIDE IN CARMICHAEL SSD CS 21-016
June 23, 2021
Homicide detectives are seeking information about a shooting that killed a man in his apartment in Carmichael on Monday, June 21, 2021.
The fatal shooting was reported about 2:10 PM at the Hawthorne Apartments on the 5800 block of Sutter Avenue, just west of Fair Oaks Boulevard.
Officials said a young man who lived at the apartment complex was talking with two other adult men who did not live there when they got into a disagreement. The young man then went back inside his apartment.
A few minutes later, the young man was shot through the door of his apartment and sustained two fatal gunshot wounds,
People the victim knew were trying to drive him to a hospital when deputies arrived at the apartment complex. Deputies found the man with gunshot wounds and started performing life-saving measures. Medics arrived moments later and pronounced the man dead.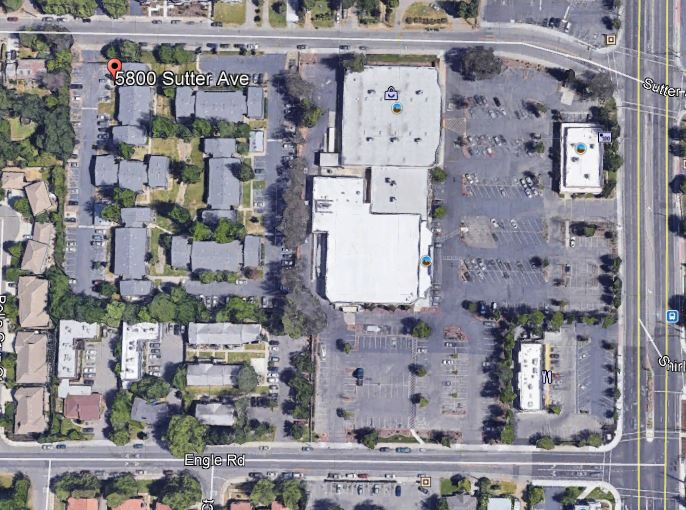 ---
ROBBERY SPD NCU-N 21-116944 CS 21-013
May 12, 2021
On April 30, 2021, at 4:46 PM, two suspects walked into a market on Northgate Boulevard. They robbed the market at gun/knifepoint, taking over $12,000. They were last seen northbound on Northgate Boulevard.
Suspect #1 is an Hispanic male, 15-25 years old. He wore a hooded blue sweatshirt, sunglasses, blue facemask/bandana, white short with blue stripes on the sides, high knee socks, and black and white Nikes. He was holding what appears to be a handgun.
Suspect #2 is an Hispanic male approximately 15-25 years old. H wore a black beanie, white sweater with blue collar and cuffs, sunglasses, one glove on right hand, white sweatpants, and black Nikes. He had a black/white Puma backpack and is holding what appears to be a knife.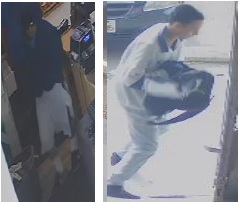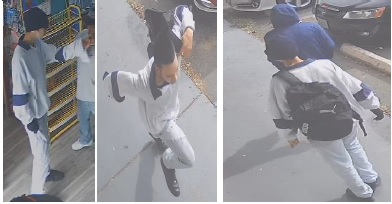 ---
HOMICIDE SPD 21-83845 CS 21-011
April 20, 2021
HOMICIDE - Sunday March 28, 2021, 11:35 PM, McClatchy Park. Several subjects were playing dice that led to a gunfight. BRANNON PICKETT was killed.
Detectives are looking for these two witnesses:
Witness #1: Black male in his 20-30's with a medium build. He was wearing an "Uzzy Snubbs" t-shirt and "Squeeze Team" zip up hoodie and blue jeans.
Witness #3: Black or Hispanic male in his 20-30's with a thin build and short hair with duck tail. He was wearing a long sleeve yellow shirt with "MISSION" on the back, dark jeans.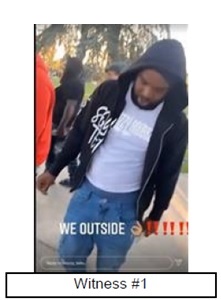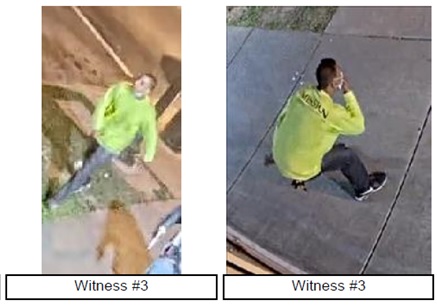 ---